SupaTrophy

Compete Training




Training to build you, not break you.
WHAT DOES THE COMPETE PROGRAM LOOK LIKE?
Compete Program focuses on building a complete and well-balanced athlete. This includes warm-up, workouts and cool-downs focusing on strength, metabolic conditioning and gymnastics.

WHO IS COMPETE PROGRAM FOR?
Perfect for the the seasoned athlete or the athlete aspiring to make it to the top level in the sport of fitness. Whether your goal is increasing strength, performance or gymnastics, this program factors all these facets with the aim to create an extremely well balanced top tier athlete.

WHAT IS INCLUDED IN A WORKOUT?
1. Warm Up: it's important to loosen up and increase the range of motion to avoid injury and increase your longevity in training. A warm-up is included each day specific to the muscle groups being stimulated.
2. WOD: depending on the focus for the day and length of the WOD/s, between 1 and 2. WODs follow the constantly varied functional movements performed at high intensity methodology.
3. Cool Down: similar to the warm up, it is important to cool down correctly and stretch out to reduce the lactic acid build-up and onset of muscle soreness; meaning you'll be able to hit it hard again tomorrow!
4. Field Test: Benchmark workouts. Every 8 weeks there will be a test week, the test week includes a number of compound movement tests (example back squat) with a unique SupaTrophy Field Test (benchmark workout) after each. One compound movement and one Field Test will be performed each day of the test week.

HOW LONG IS A WORKOUT?
Usually between 55 to 75 minutes including warm-up and cool down.

HOW MANY DAYS OF PROGRAMMING ARE THERE A WEEK?
Compete Program follows a 5 days on 2 days off approach. Active recovery includes stretching and mobility with suggestions such as hiking or chilled cycling.
HOW DO I GET MY TRAINING PROGRAM?
The SupaTrophy Programs are digital products delivered to you through our SupaTrophy Training App. You will need to download the free SupaTrophy Training App to your smartphone. This means there is no physical product sent, keeping the costs down on manufacturing, shipping and handling.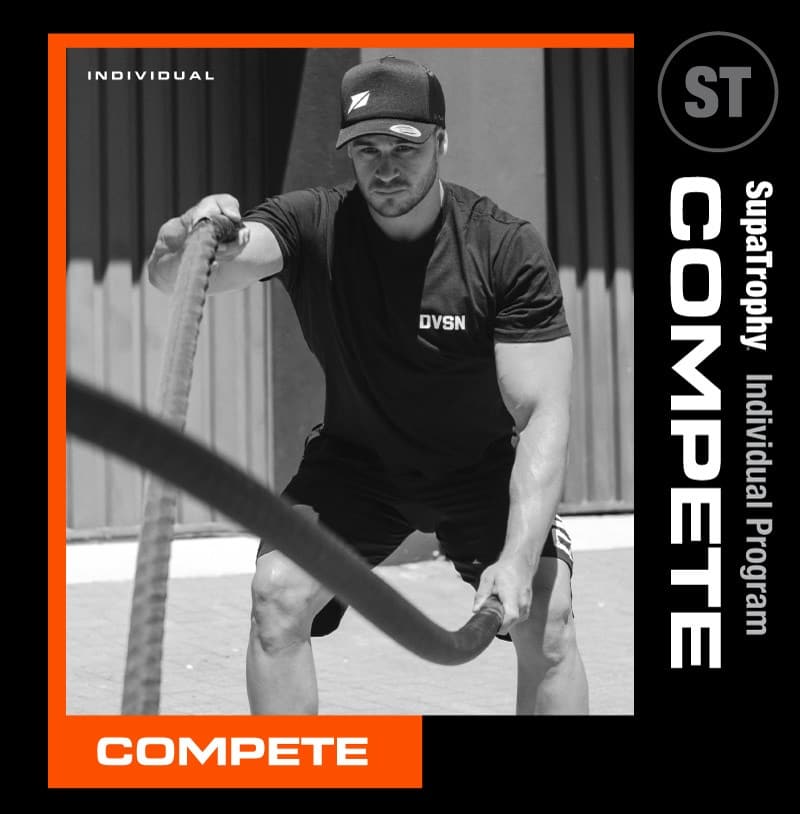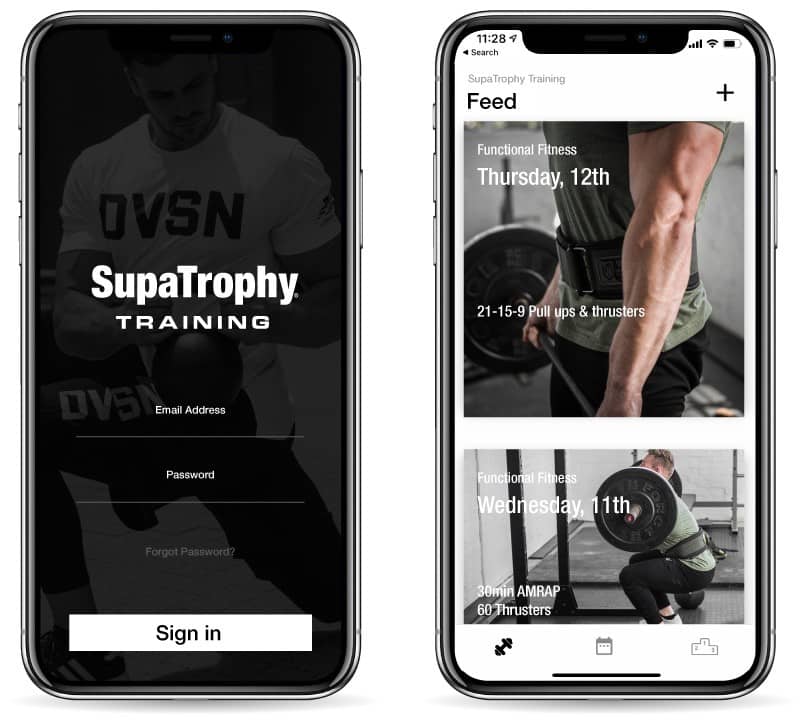 Mobile app access
Progress Tracking
Workouts delivered daily
Start with a

5 day free trial

of this program.